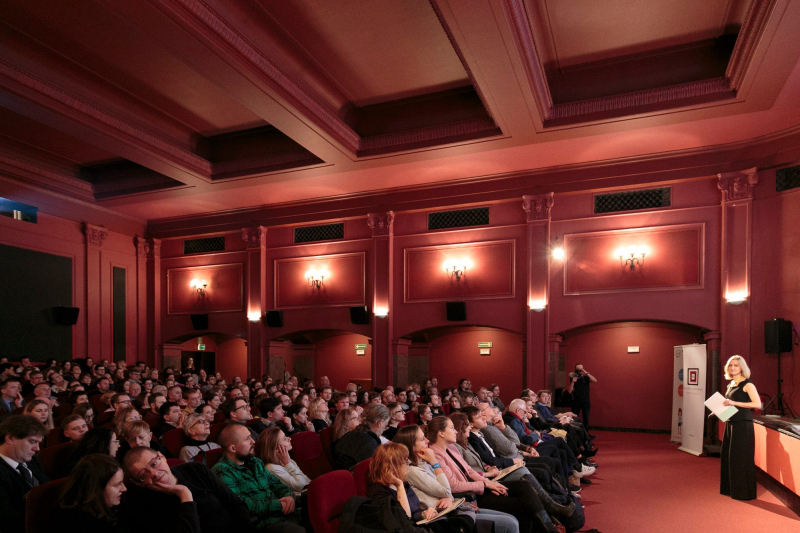 Nagrody
Nikolaus Gerhalter is one of the most recognisable contemporary documentary filmmakers. His films are characterised by extraordinary formal sensitivity.
The Austrian master composes images with unprecedented care, whose hallmarks are perfectly chosen frames and long, hypnotic takes. These films must be seen on the big screen. But contrary to appearances, Geyrhalter does not escape reality in them. This year's winner of the Marek Nowicki Award for special achievements in portraying human rights in film has always been interested in topics that cannot be considered secondary. And he has consistently tried to show them from a non-obvious side. The retrospective of his work, which will be presented during the upcoming edition of WATCH DOCS, will consist of four titles selected from the filmmaker's extensive oeuvre: Pripyat, Our Daily Bread, Matter Out of Place, and his newest The Standstill.
Since 2003, the Helsinki Foundation for Human Rights has been awarding filmmakers with the festival prize for excellent achievement in showing human rights in film.
In 2006 the Board of the Helsinki Foundation for Human Rights decided to name this prize with the name of Marek Nowicki (1947 – 2003), cofounder and for many years the President of the Foundation, cofunder of the Helsinki Committee in Poland.
Main WATCH DOCS competition features 12 excellent documentaries, which differ wildly in origin, subject matter and film language. However, they all share two features, they revolve around human rights, and all premiered at the world's leading film festivals. The competition includes new films by renowned documentary masters – like Patricio Guzman, Mark Cousins, Matthew Heinemann, Maria Ramos.
The green dog competition has become a permanent part of our festival repertoire. This year, six films bringing together environmental awareness, human rights, and social issues, will compete for the green dog award. Among those are movies dedicated to eco-activists, saving endangered species, marine ecosystems, and an oil-based model of economy.
Vote for the best festival film on the coupons handed out before cinema screenings. This year, the Audience Poll includes films presented in the Main and Green Dog Competitions as well as the following sections: I Want to See, Of Animals and Men, Discreet Charm of Propaganda and New Polish Films.