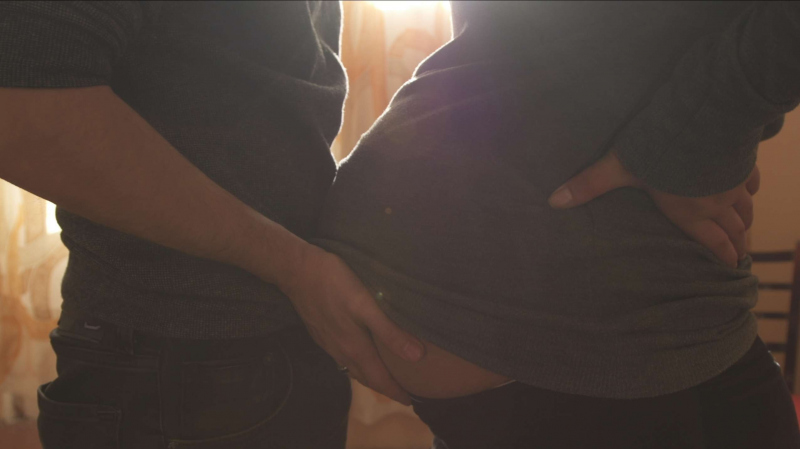 Instructions for Survival 
Sasha has mastered the art of camouflage - none of his neighbors know that he was born a woman. Not seeing a future in Georgia, he decides to save money to leave...
Alexander and Mari are a married couple living in the former Soviet republic of Georgia. They live in constant insecurity and have to hide because Alexander, being trans, is not accepted by the community. They decide to move to a friendlier country, and to earn the money, Mari becomes a paid surrogate mother. The sensitive camera of Yana Ugrekhelidze accompanies them on their way – moving from fear, through establishing emotional ties with the unborn child, to going abroad, where Alex can be fully himself and safely continue the transition. A poignant film that brings people closer to its protagonists while inscribing their stories into the mesh of complex family, social and political relationships in contemporary Georgia.
Michał Matuszewski
2021 Berlinale (Compass-Perspektive Award, Teddy Jury Award)
2021 DOK.Fest Munich