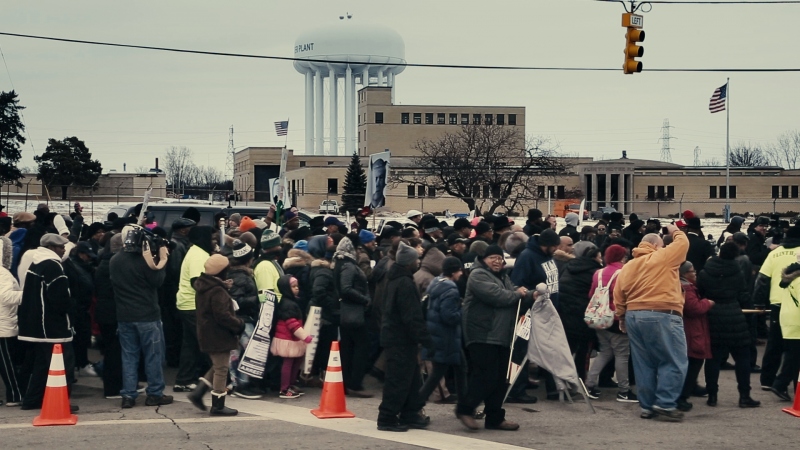 Flint: Who Can You Trust?
Politicians, celebrities, activists, scientists and quacks. Who will help the people of Flint who have poisonous water gushing from their taps?
The American city has become a symbol of environmental disaster and authorities' indolence. A few years ago, due to cuts in the city budget, acidic water from a nearby river seeped into the water supply and corroded old pipes. As a result, poisonous water gushed from the city's taps straight into households, forcing authorities to prohibit its use, suggesting instead that residents use... bottled water. Nearly 50% of Flint's population live on or near the poverty line, and feel that publicizing the problem was their only chance. That's what drew the scientists, charlatans and celebrities to Flint. They all seemed to have good intentions and a clear conscience; they wanted to help, but whom? The film's languid course of events suddenly takes on a rapid pace. Plot twists come one after another as allies switch sides, friends turn out to be enemies, and poison ceases to be poisonous... Baxter masterfully weaves stories, skillfully introduces protagonists and exposes their motivations - sometimes ruthlessly. He observes everyone, but trusts no one. Just like the people of Flint.
Konrad Wirkowski