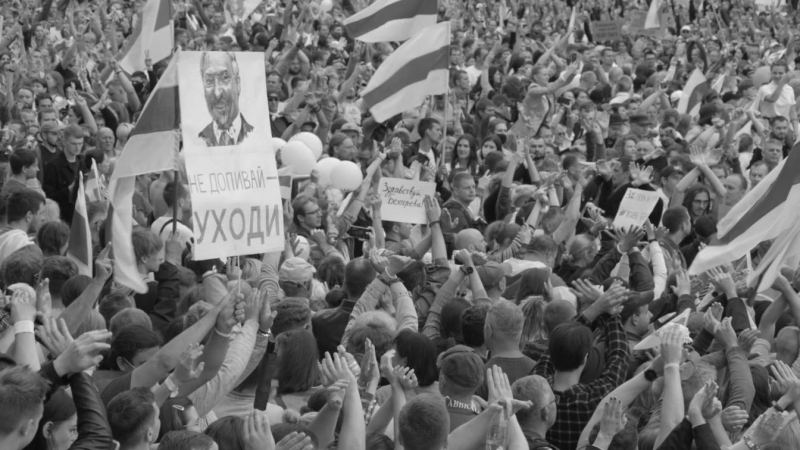 When Flowers Are Not Silent

Warning: file_get_contents(http://vimeo.com/api/v2/video/627300842.php): failed to open stream: HTTP request failed! HTTP/1.1 404 Not Found in /var/www/html/watchdocs/tuki/core_plugins/webessentials/library/webess_video.class.php on line 157

What is life like in Belarus today, more than a year since the start of protests against the rigged elections?
What is life like in times of brutal repression and waning hope in Belarus? After the euphoria of the August 2020 protests, when it seemed the country would finally throw off the yoke of dictatorship, today the slightest manifestation of disobedience is a pretext for persecution. Andrej Kuciła films his protagonists in black and white, in line with the spirit of the times in Belarus, a time of sharp divisions and tough choices. Should they stay in a country that will plunge deeper into darkness or should they seek normality abroad? Should they pretend that nothing is wrong or go out on the street anyway, join another protest and feel for a moment they are free among other free people? And how do you explain all this to children? Although it is hard to find hope today, Belarus is alive.
Konrad Wirkowski
Q&A with film director after the screening on 10.12.
Screenings
When Flowers Are Not Silent
When Flowers Are Not Silent