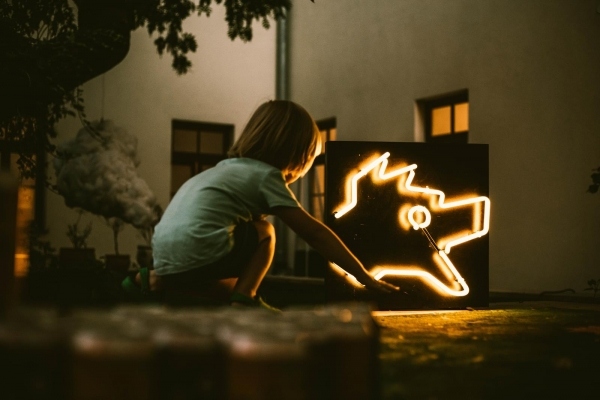 WATCH DOCS is one of the largest human rights film events in the world presenting documentaries, in which commitment to individual rights is combined with film art.
Each year, the festival features over fifty world-class films. The festival in Warsaw, a travelling festival in over thirty Polish cities, and an online festival gather over 100,000 viewers combined. WATCH DOCS is the oldest documentary film festival in Warsaw - the first edition of the festival took place in 2001.
WATCH DOCS festival is where every year you can watch dozens of premiere screenings and participate in several meetings with world-renowned documentary filmmakers. It is here that new films by such filmmakers as Errol Morris, Raymond Depardon, Kim Longinotto, Avi Mograbi or Alex Gibney had their Polish premieres. Both legendary documentary filmmakers like Frederick Wiseman and younger generation directors including Sean McAllister, Jean-Gabriel Periot, Barak Heymann or Maria Ramos led their master classes at WATCH DOCS festival.
WATCH DOCS also features Q&As and panel debates with experts, human rights defenders, publicists and politicians. Among the participants of the debates organized within the framework of the festival are: Sergei Kovalyov, Alexander Milinkevich, Ludmila Alexeyeva, Tadeusz Mazowiecki, Ewa Lêtowska, Wiktor Osiatyñski, Andrzej Rzepilñski and Janina Ochojska, among others.
Programming and organizational platform
WATCH DOCS is a programming and organizational platform for the touring festival and the FUTURE DOCS project as well as a strategic partner supporting human rights film festival in Belarus (WATCH DOCS Belarus). WATCH DOCS is also one of the founding members of Human Rights Film Network.
NGOs, and especially watchdog organizations, play an important role in the development of civil society. The wordplay of 'watchdog' and 'watch docs' (i.e. documentaries) provided the ideal addition to our festival name and, since 2006, the Human Rights in Film festival is known as WATCH DOCS. Human Rights in Film.
WATCH DOCS is a social movement. Every year over one hundred volunteers are involved in organizing the international part of the festival. The WATCH DOCS IFF is followed by a touring festival, which was created and is being developed thanks to grassroots initiatives from all over Poland. In recent years the touring festival has been held in 40 cities.
In 2001, Polish NGO Helsinki Foundation for Human Rights founded the Human Rights in Film Festival. Beginning 1982, the Helsinki Committee operated in the Polish underground, to establish HFHR seven years later. Currently, the Helsinki Foundation is one of the most experienced European human rights NGOs. HFHR implements education, intervention, and monitoring programs. A significant portion of its activity concerns human rights in the states of the former Soviet Union.