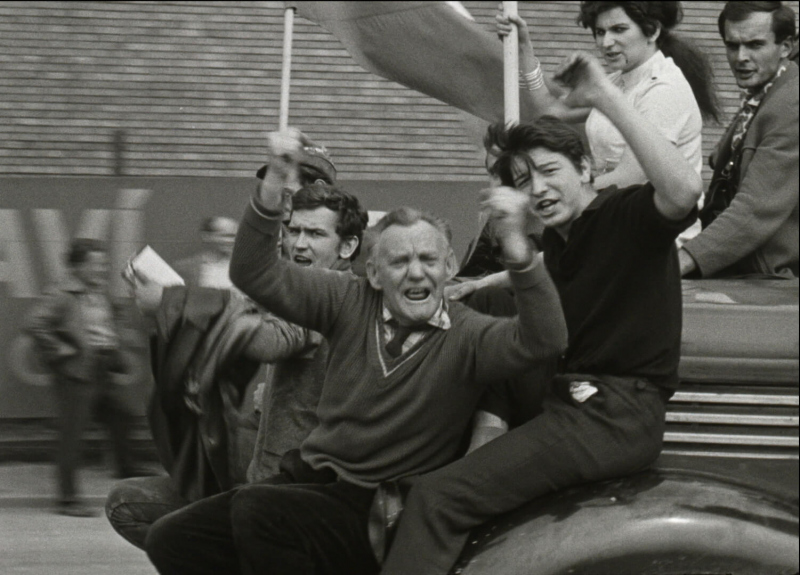 Reconstruction of Occupation
The difficult truth about the 1968 Prague Spring as told through miraculously recovered archival footage: resistance and opportunism; heroes and collaborators.
It would seem that we already know everything about the 1968 Prague Spring and the so-called "fraternal invasion" of Czechoslovakia. And yet Jan Sikl manages to tell anew the story of a time of hope and despair, when ill-fated courage mingled with fear and conformity. The director found hitherto undiscovered archival materials - stock shot by Czech military cameramen, which remained hidden for over half a century. What's more, he accomplishes the seemingly impossible by finding the people immortalized on film - soldiers, students, and workers. Apart from the excellently-edited archival footage, it is their shocking confessions that make the film so powerful. The movie does not eschew difficult questions - about the limits of heroism and the real price of the "normalization" brought by Warsaw Pact tanks, including those from Poland.
Konrad Wirkowski
WATCH DOCS nomination at the Krakow Film Festival
2022 Krakow FF
2021 Karlovy Vary IFF
Screenings
Q&A session after screening
Reconstruction of Occupation
+ Discussion after screening
Reconstruction of Occupation