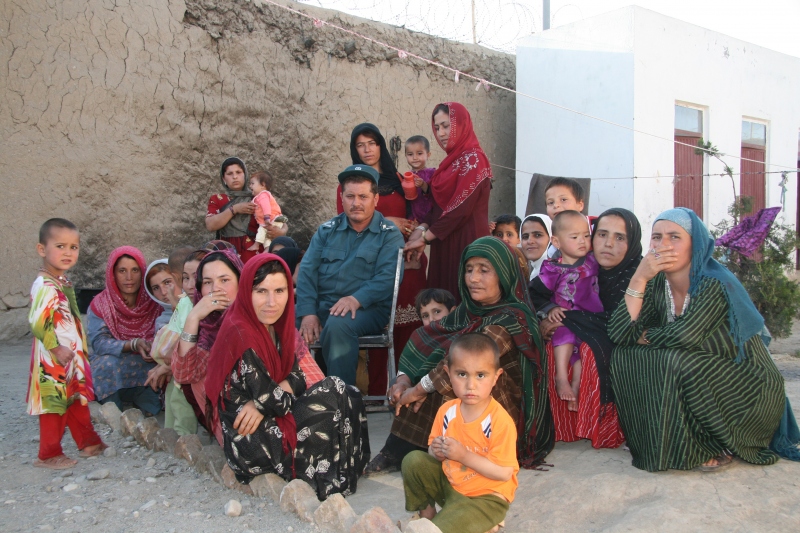 For women in Afghanistan, prison is sometimes the only place they can feel at ease.
The film will be available on December 14-30 as part of the jubilee " 20 years of WATCH DOCS" collection.
For women sentenced to a life in one of the most restrictive societies in the world, sometimes prison is the only place where they can feel ... free. No one forces them to cover their faces here, and far from the terror suffered at the hands of their families, they can dream, make plans for the future, and raise their children. The majority of the women at Afghanistan's Takhar Prison are serving out lengthy sentences for fleeing their homes or for adultery. Many of them were sold as children to their husbands' families. Nearly every one of the women has a story to tell about the terrifying violence they suffered at the hands of their husband or family. Of course, a system that sentences women to more than a decade in prison for fleeing their home is inhuman. Paradoxically, however, in prison, these women find themselves under the care of the state for the first time in their lives. As their sentences get closer to the end, their insecurity grows – their husbands might think that 10 years in prison is not enough to atone for their escape. None of these women will come back to prison – recidivism would be a death sentence for them, which visitors plainly admit. One of the women, who is having a secret affair with a lover held in the men's wing of the prison, is planning to start a new life somewhere far from home.
Konrad Wirkowski
Göteborg FF 2013
IDFA 2012