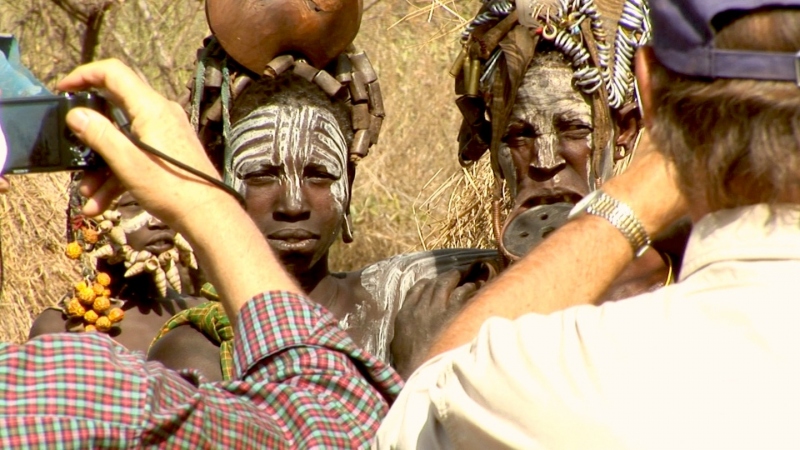 The Mursi tribe is becoming increasingly "exotic" to attract more tourists, on whom they are gradually becoming dependent.
The film will be available on December 14-30 as part of the jubilee " 20 years of WATCH DOCS" collection.
"Framing the Other" is a documentary about tourism and its threat to indigenous communities. Supply and demand transforms African tribe members into mercantile-minded players of the tourism industry. The Mursi tribe, known to Western tourists mainly for the metal discs placed in women's lower lips, aims to increase its tourist appeal and members of the tribe are moving away from traditional costumes and colors, to make them more "exotic" and wheedle more money from "white" tourists for photographs. In this mutual spiral of expectations that both sides project on each other, each loses a part of their identity while taking part in a carefully scripted performance. The film's conclusion may be painful: the Mursi are dependent on tourism, they abandoned their traditional way of life to make money. This short documentary reveals the intriguing thoughts of a Mursi woman from Southern Ethiopia and that of a Dutch tourist as they prepare themselves for meeting each other, but stops short of suggesting solutions for this schizophrenic condition, but manages to entertains, move and raise awareness.
Filip Grabowski