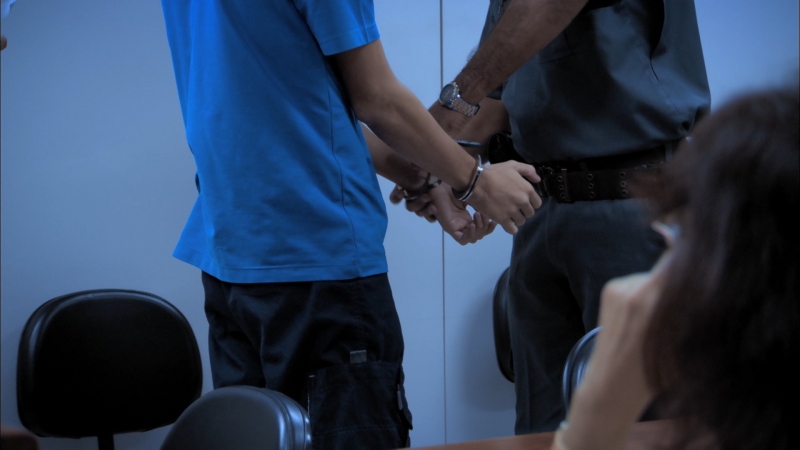 Petty criminals in a Rio de Janeiro court - Maria Ramos' penetrating gaze examines the Brazilian justice system.
The film will be available on December 14-30 as part of the jubilee " 20 years of WATCH DOCS" collection.
Maria Ramos sets up her camera inside a criminal court in Rio de Janeiro to follow the daily routine of the people who meet there every day. We also get to see a judge, a public defender and an accused, in their lives outside the courtroom, and this simple act – of juxtaposing the court with the outside world – perfectly illustrates the significance of a broader social context in which justice is carried out. This also raises the fundamental question of whom and what, in effect, does the justice system serve. Especially in cases like those judged in front of our very eyes: accessory to theft, possession of drugs and weapons, and other relatively minor offences. In this penetratingly astute film, the metaphor is not a preordained artificial construct, for which there is a need of documentary representation. It emerges from a picture of reality observed with a noble simplicity and sincerity, in accordance with all the rigors of vérité, made even stricter through the lens of an almost static camera.
Maciej Nowicki
Visions du Réel 2004 - Grand Prix
CPH:DOX 2004 - Amnesty Award
Bordeaux International Festival of Women in Cinema 2004 - Best Film