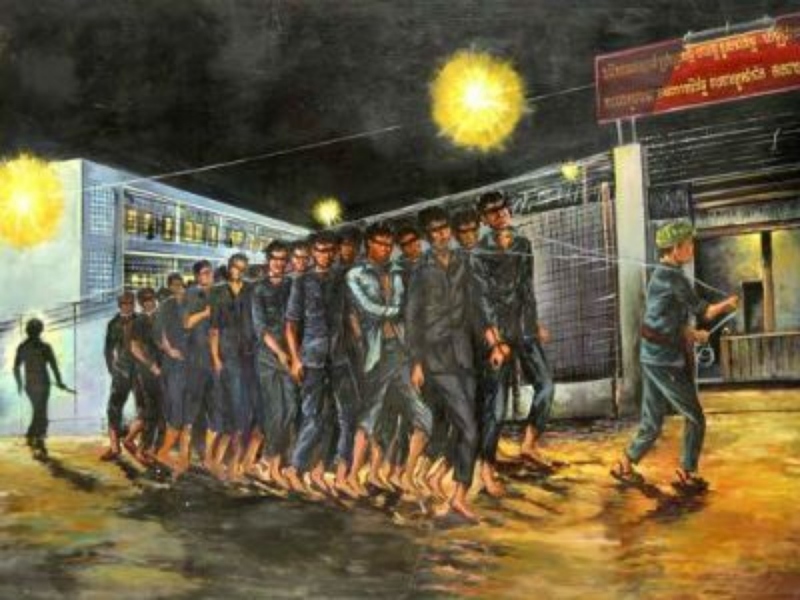 S21: The Khmer Rouge Killing Machine
The infamous place of execution of the Khmer Rouge regime; a meeting of former guards and surviving prisoners years later.
The film will be available on December 14-30 as part of the jubilee " 20 years of WATCH DOCS" collection.
Realization of a seemingly simple plan to film a meeting between former guards and surviving prisoners of the notorious Khmer Rouge penal colony, S. 21, turned out to be extremely difficult, but netted one of the most eminent images of totalitarianism in the history of cinema. Rithy Panh – once a prisoner of the Khmer Rouge himself - made his distinct and subtle in form film when the Cambodian public was moved by the information that those responsible for the genocide may face trial. "S. 21" is not only a reconstruction of the daily functioning of Tuol Sleng – a place of programmed dehumanization and extermination – it is also testimony to the therapeutic power of the word – the meaning of speech and memory.
Maciej Nowicki
Hong Kong IFF 2004 - Humanitarian Award
DOK Leipzig 2003 - FIPRESCI Prize, Golden Dove
European Film Awards 2003 - Best European Documentary
Copenhagen IFF 2003 - Jury Special Prize
Cannes FF 2003 - François Chalais Award