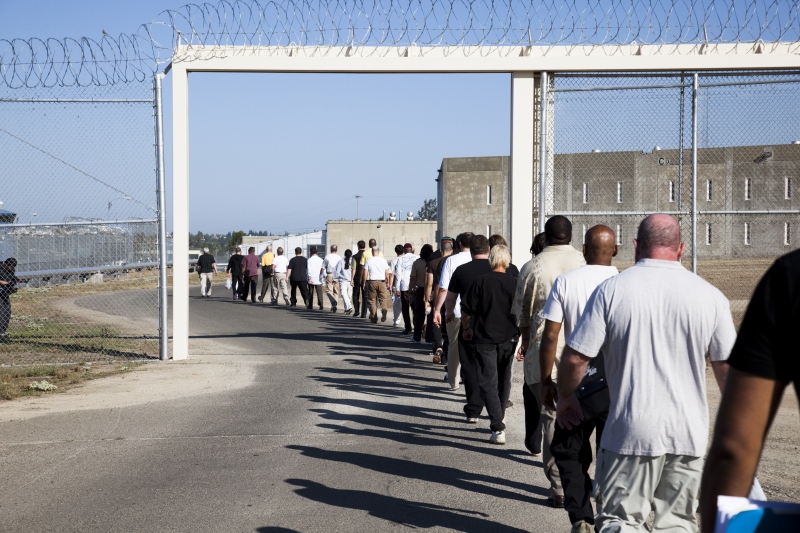 Four emotionally charged days - intensive group therapy for recidivists at Folsom prison
The film will be available on December 14-30 as part of the jubilee " 20 years of WATCH DOCS" collection.
"The Work" is an extremely emotionally charged documentary. It could not be otherwise: the subject of the film is intense group therapy at Folsom, a notorious, maximum-security prison in California. Both convicts (often sentenced to life in prison) and individuals from the outside take part in four day-long sessions. For prisoners—especially those who have already been exposed to the project—taking part in therapy is a unique opportunity to experience emotions that are inaccessible in the reality of prison life. Initially, the participants are cautious, but pushed on by the therapists, the process has a quick impact. Strong emotions emerge, there are frightening conflicts, the cries and screams of individuals trying to cross their own boundaries can be heard everywhere. The filmmakers manage to capture a real, painful and overwhelming process without idealizing their protagonists, some of whom are no doubt trying to earn conditional release by taking part in the therapy. On the other hand, statistics show zero recidivism among project participants once released.
Konrad Wirkowski
American FF 2017 - Audience Award
SXSW 2017 - Grand Jury Award
Sheffield Doc/Fest 2017 - Audience Award