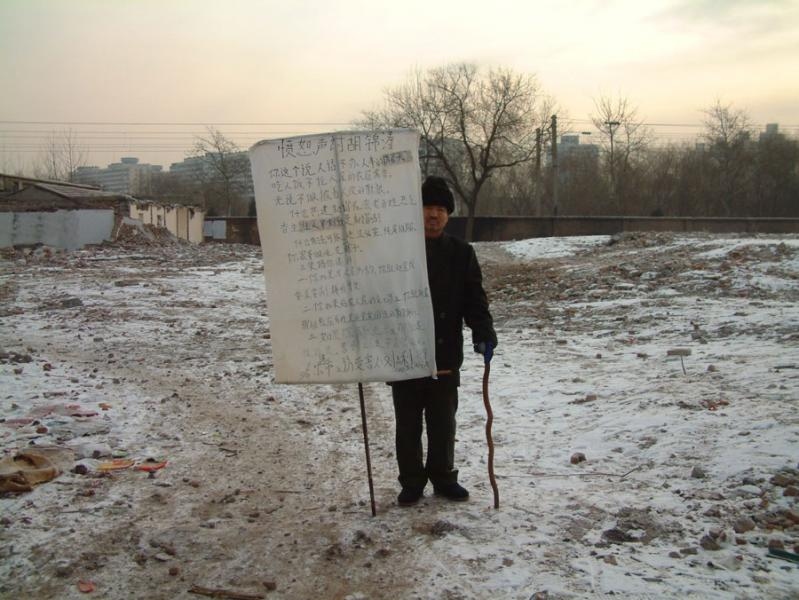 Awaiting justice that never arrives - a Beijing neighborhood fills with applicants anticipating answers from authorities.
The film will be available on December 14-30 as part of the jubilee " 20 years of WATCH DOCS" collection.
Zhao Liang's film shows modern China from an unusual perspective. It is a true homage to people who have decided to challenge the system. Zhao Liang spent years watching "petitioners" - provincial Chinese that come to Beijing to launch the only legal protest against injustice by corrupt officials. In a special office, they file a petition to the central authorities who should theoretically investigate the local officials. In waiting months and sometimes years for justice that never comes, they live in a local tent city. Most of them do not return home for fear of harassment or even death. With no solution available, they spend decades living on the margins of society. Without avoiding tough questions, the director paints a subtle picture of unusual heroes, people whose only defense in fighting the gigantic state machine is their solidarity and personal dignity.
Maciej Nowicki
Thessaloniki DFF 2010 - Amnesty International Award
Hong Kong IFF 2010 - Best Documentary
Buenos Aires International Festival of Independent Cinema 2010 - Human Rights Award
Hawaii IFF 2009 - Best Documentary Feature
Docslisboa 2009 - Best Feature Documentary
Bratislava IFF 2009 - Best Documentary