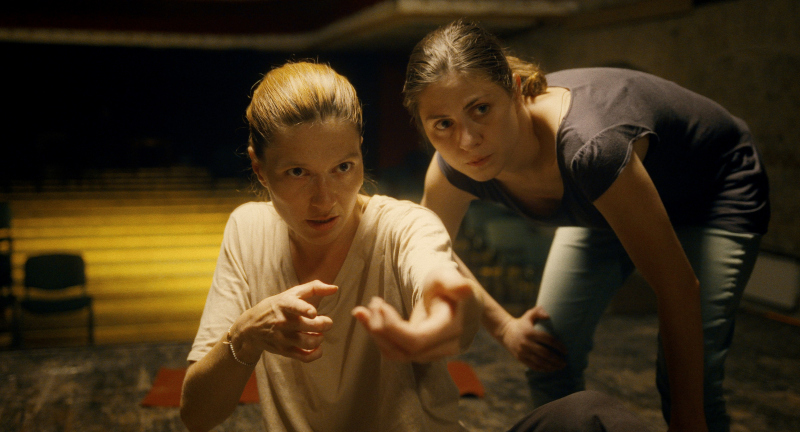 The first generation of Ukrainians born in a free country struggle with the trauma of war.
To be or not to be in Ukraine. A portrait of a generation for whom war has become an everyday reality.
"The Hamlet Syndrome" depicts a generation of young Ukrainians scarred by wartime. The starting point here are the preparations for a theatrical performance loosely based on Shakespeare's 'Hamlet'. The film is a moving portrait of a generation attempting to face the trauma of the war and the painful past, which - after Russia's full-scale invasion of Ukraine - has now become both their present and their future.
It is one of the most talked-about Polish documentaries of the year. The winner of the Golden Hobby-Horse at the Krakow Film Festival and two prestigious awards at the Locarno festival: Grand Prix Semaine de la critique and the Independent Critics Award "Boccalino d'Oro" for the best documentary.
WATCH DOCS nomination at the Krakow Film Festival
2022 IDFA
2022 DOK Leipzig
2022 Locarno (Grand Prix "Semaine de la critique", "Boccalino d'Oro" for best documentary)
2022 Krakow FF (Golden Hobbyhorse Award)
2022 Docudays UA
2022 DOC NYC
2022 Adelaide FF (Best Documentary Feature)