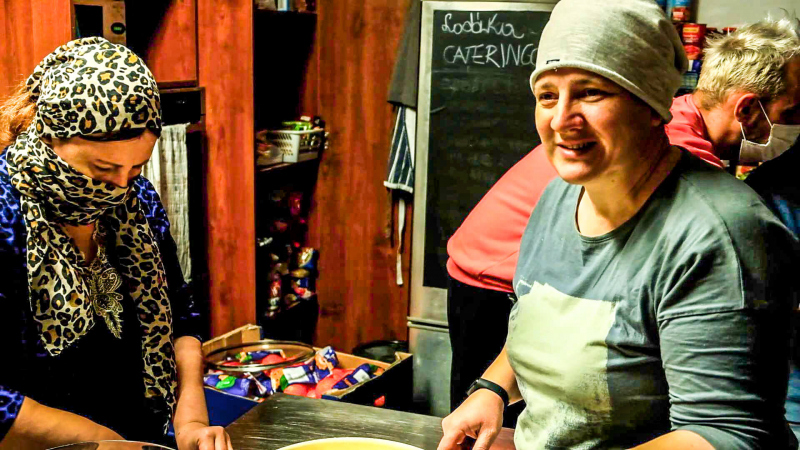 Everybody cleaned their plates!
The unexpected finale of a refugee odyssey: Madina, after escaping from Chechnya and an ordeal at the Brest train station, lives in the house of a famous Polish actor.
Madina escaped from Chechnya. She ran away from the husband who beat her, from poverty, the lack of a future, and an oppressive society. The story of her journey through Russia, Belarus and the months of torment at the Brest railway station is material for a separate film. When she finally managed to get across the border, in Poland, Madina turned from a crushed victim of domestic violence into a strong, independent woman. Thanks to a fortunate coincidence, she met Katarzyna Błażejewska, the wife of actor Maciej Stuhr, and moved in with the Stuhr family. Madina fulfills herself as a theater actress, but her great passion is cooking. Although she would not return to Chechnya for anything, her dishes make for culinary journeys to the Caucasus. Kamil Witkowski's cheerful film portrays, with great delicacy, Madina and all the people of good will she was fortunate to meet in Poland.
Konrad Wirkowski