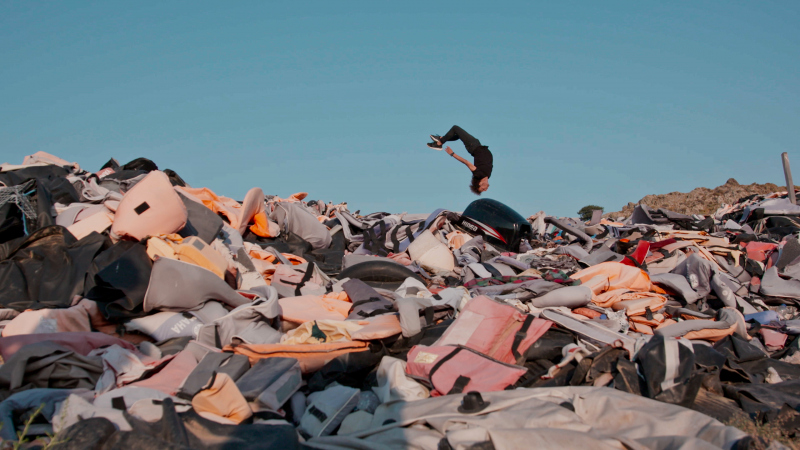 Syrian artists in exile: a portrait of a group of artists for whom art provides space in which to use their memories.
A young rapper imprisoned for several months for a song criticizing Bashar al-Assad, a choreographer tortured by the secret police, a graphic artist whose brother gets conscripted into the army and dies while attempting to desert - young artists who believed change was possible in Syria and opposed the regime during the Arab Spring. Each paid a high price at home only to ultimately seek refuge outside the country. David Henry Gerson's documentary is not just about the hell engulfing Syria after a bloodily-suppressed revolution, but also a story of overcoming trauma through art. Writing songs, creating graphic installations or stage performances are expressions of rebellion, opportunities to regain freedom and sources of the artists' own agencies. "Luckily, I'm an artist, so I have space to use my own memories," says choreographer Medhat Aldaabal, who translated the experience of many months of traveling through Europe into the language of movement and dance. But in passing, Gerson's film reminds us that the millions of refugees from Syria, Afghanistan, Sudan, who face increasingly closed borders and barbed wire fences, will never get a similar chance for a new life.
Jakub Demiańczuk

Q&A with film director after the screening on 10.12 and 11.12.
2021 American Film Festival
2021 Hot Docs
2021 AFI Docs