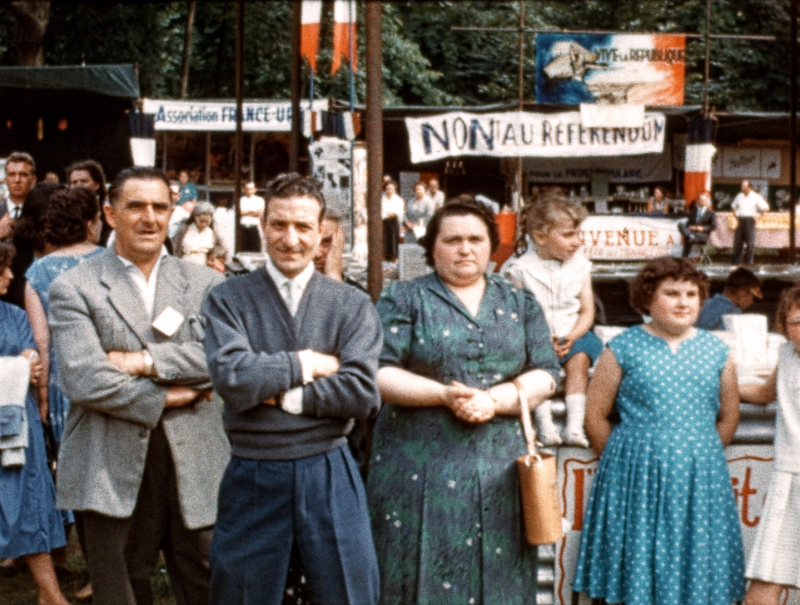 From the French Communist Party to the National Front: a brilliantly compiled story of the evolution of French working class political sympathies, featuring archives, news and film excerpts.
This time, Jean-Gabriel Périot uses not only found footage, but also "found text," i.e., a memoir by Didier Eribon which has also been adapted for theater. This very personal family sociology allows Eribon and Périot to paint a moving portrait of the French working class, intimate and political at the same time. Visually the movie is brilliantly composed of archival materials, old interviews and fragments of feature films; in the audio layer, Périot's film speaks with Eribon's text interpreted by Adèle Haenel. The interaction between these two documentary layers is a new formal achievement for Périot, the master of editorial documentary. His film looks at the evolution of political sympathies of French workers from the 1950s to the present day, from the Communist Party of France to the National Front, as well as offering a critical review of film footage as a sometime unempathetic witness to history, and of history itself as a mask of oppression.
Maciej Nowicki

Q&A with film director after the screening on 14.12 on 15.12.
2021 Festival de Cannes
2021 San Sebastián IFF
2021 IDFA