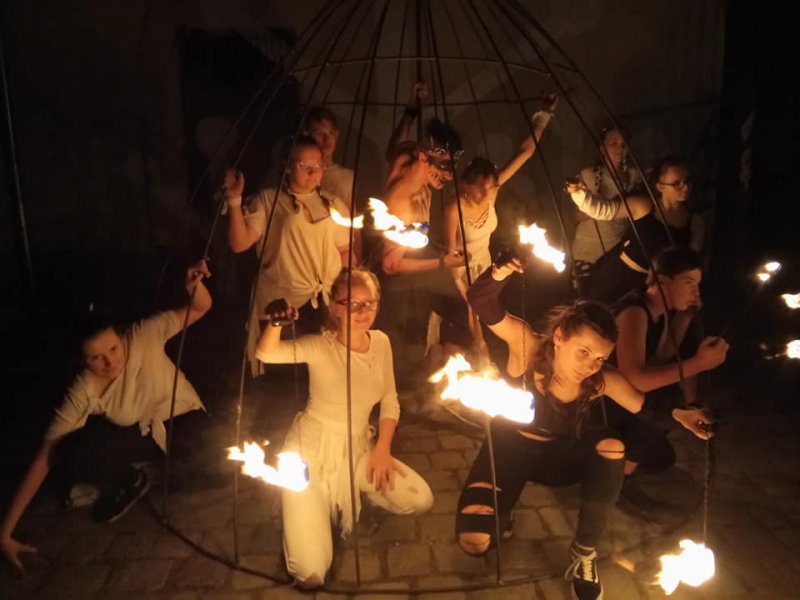 "Wall of fire" - performance by the theatre group "Wernisaż"
"Wall of Fire" is a play about divisions, different dimensions of violence, about the difficult situation of young people. It portrays a world in which the awareness of what is good and what is evil is disappearing. It also poses the question whether sometimes it is not easier to choose the lesser evil.
The Wernisaż Theatre Group, active for over ten years now, brings together children and young people who are fascinated by art in the broad sense of the word, and by acting in particular. The members of the group discover and improve their talents through workshops. The group prepares performances and dance shows, and recently also focuses on using elements from the fire theatre in its activities.