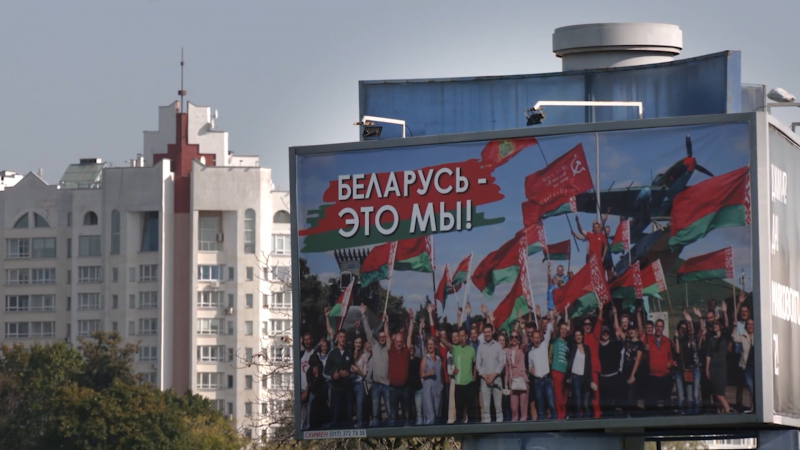 Conversations in a taxi on the eve of last year's presidential elections in Belarus
We all know what happened on the streets of Belarusian cities in the autumn of 2020. We remember the images of mass demonstrations and the shockingly brutal reaction of the regime. We know the truth about the arrests, torture and hundreds of Belarusian political prisoners. And thanks to Maksim Shved's film, we can see what the people of Minsk were living through on the eve of the memorable presidential elections. The protagonists of ' The Route Recalculated are two taxi drivers with opposing views―and their passengers. The young are eagerly awaiting the desired changes; the elderly often declare their attachment to the system, which provides them with an illusion of economic security. As the election approaches, the temperature of political discussions rises. What do Belarusians dream of in August 2020? What were the first days of their short carnival of freedom like?
Konrad Wirkowski

---
Screenings of the film as part of the WATCH DOCS travelling festival are co-financed by the European Union in the frame of the European Parliament's grant programme in the field of communication. The European Parliament was not involved in its preparation and is, in no case, responsible for or bound by the information or opinions expressed in the context of this action. In accordance with applicable law, the authors, interviewed people, publishers or programme broadcasters are solely responsible. The European Parliament can also not be held liable for direct or indirect damage that may result from the implementation of the action.
Screenings
Miejska Biblioteka Publiczna w Gliwicach
WSPiA Rzeszowska Szkoła Wyższa
WSPiA Rzeszowska Szkoła Wyższa
Faculty of Social Sciences (auditorium)
pokaz zamknięty - II LO + spotkanie