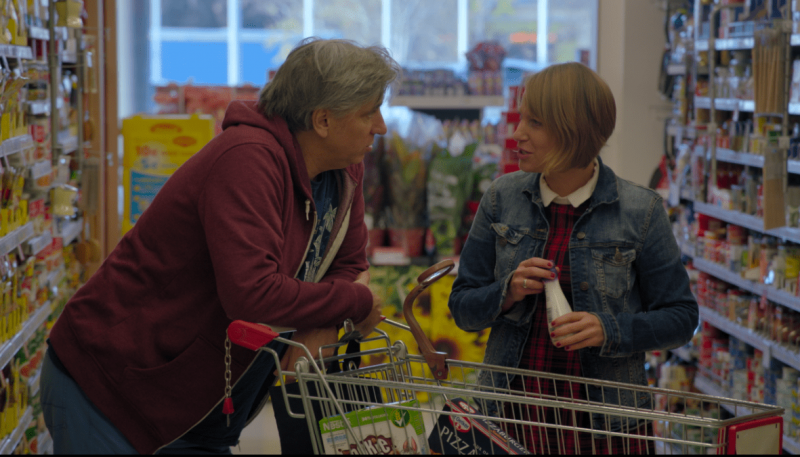 A behind-the-scenes of how products and companies are greenwashed.
Are green products a way to save the world from disaster or a clever marketing ploy to fuel consumption? Werner Boote's film analyzes the market for "green" goods - from groceries to electric cars. Traveling around the world, he looks behind the scenes of new, environmentally-friendly corporate images, exposing marketing strategies that exploit growing Western awareness of ecology to vault profits. The film shows how often simple social engineering tricks influence our perception of a given product as environmentally friendly. When did we let ourselves be persuaded that buying "consciously" can save the world? And that our commitment to the environment can come down to just that - consumer choices?
Konrad Wirkowski
---
Festiwale:
HumanDoc FF 2019
Viennale 2018
Bergen IFF 2018
Millennium Docs Against Gravity 2018
CPH:DOX 2018
Thessaloniki IFF 2018
Berlinale 2018

---
Screenings of the film as part of the WATCH DOCS travelling festival are co-financed by the European Union in the frame of the European Parliament's grant programme in the field of communication. The European Parliament was not involved in its preparation and is, in no case, responsible for or bound by the information or opinions expressed in the context of this action. In accordance with applicable law, the authors, interviewed people, publishers or programme broadcasters are solely responsible. The European Parliament can also not be held liable for direct or indirect damage that may result from the implementation of the action.
Screenings
Świetlica Krytyki Politycznej w Cieszynie
WSPiA Rzeszowska Szkoła Wyższa
WSPiA Rzeszowska Szkoła Wyższa
Faculty of Social Sciences (auditorium)
pokaz zamknięty - I LO + spotkanie
I LO im. Tadeusza Kościuszki w Busku- Zdroju
Zamek Piastowski w Jaworze (Sala konferencyjna Zamek Nadaje)
Kino Zodiak w Mrągowskim Centrum Kultury
Mediateka Góra Mediów WiMBP im. C. Norwida
Centrum Kształcenia Zawodowego i Ustawicznego  "Elektryk" w Nowej Soli
Społeczne Liceum Ogólnokształcące  "Szkoła Myślenia Twórczego"
Sala Kinowa - Centrum Kultury w Lublinie