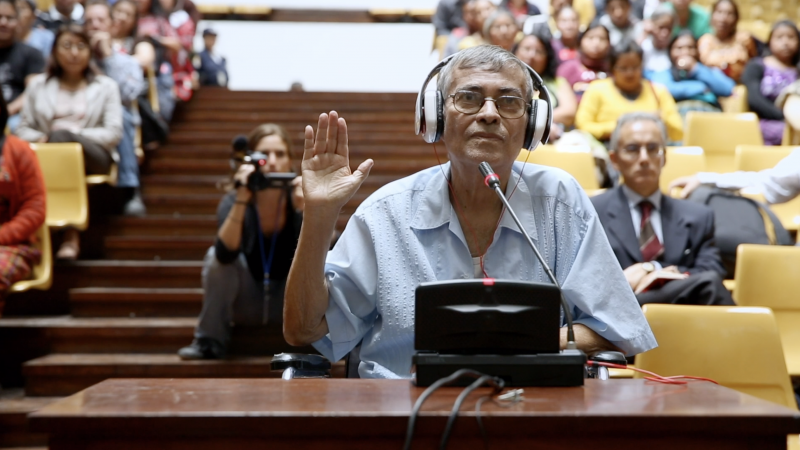 The spy thriller story of a Guatemalan junta insider who for years provided the opposition with information about the regime's criminal plans.
In this story worthy of a spy thriller, the eponymous mole is journalist Elias Barahona who hides his true views and infiltrates the highest circles of power in the Guatemalan junta. playing the role of a ministerial spokesman, he sent daily encrypted messages to warn opposition activists of planned death squad operations. Years later, he decides to break his silence to testify in the genocide trials of his former bosses. But Tarracena's documentary is more than a political thriller full of tension, accounting for the regime's crimes. "The Silence of the Mole" is also a tribute to archive films, an ode to film that despite is flimsy and fragile nature, brings back memories like few other media.
Konrad Wirkowski
2021 IDFA 2021 Hot Docs
2021 Sheffield Doc/Fest (Tim Hetherington Award)
2021 DokuFest (Special Mention)
2021 DOC NYC
Screenings
WSPiA Rzeszowska Szkoła Wyższa
Student Cinema "Niebieski Kocyk"