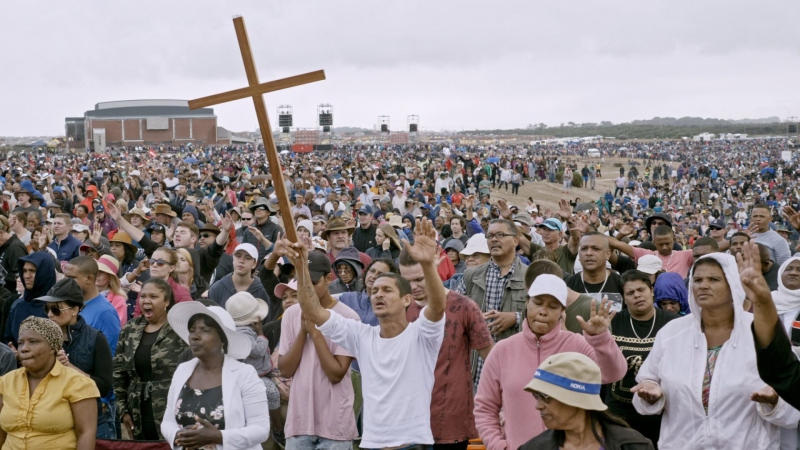 What does life look like in a big city when the water runs out?
Like in Cape Town, South Africa, where the police go after poor people whose only source of income are illegal car washes, and the elderly who consume the last drops of the precious liquid to water their gardens. And yet there are luxury hotels operating without a hitch right next door whose giant golf courses don't seem to be lacking for water.
FESTIVALS:
2018 IDFA

---
Screenings of the film as part of the WATCH DOCS travelling festival are co-financed by the European Union in the frame of the European Parliament's grant programme in the field of communication. The European Parliament was not involved in its preparation and is, in no case, responsible for or bound by the information or opinions expressed in the context of this action. In accordance with applicable law, the authors, interviewed people, publishers or programme broadcasters are solely responsible. The European Parliament can also not be held liable for direct or indirect damage that may result from the implementation of the action.
Online availability
Online - pokaz zamknięty dla szkół
Online - wymagana wcześniejsza rejestracja poprzez formularz organizatora lokalnego