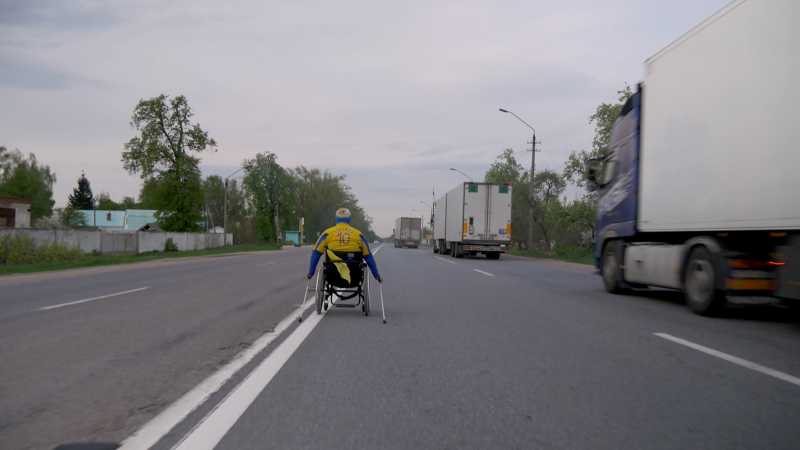 Russia's war with Ukraine viewed from an unusual perspective: unexpected consequences of the annexation of Crimea for Ukrainian Paralympians.
In an intriguing way of combining sport with geopolitics, Lesia Kordonets tells the story of boundaries: human capabilities and those that divide countries. Russian aggression in 2014 deprived Ukrainian Paralympic athletes of a state-of-the-art training center. The fate of the film's characters reflects the image of contemporary Ukraine and its problems. Angelika does not want to move out of Simferopol, although the new authorities try to force her to accept Russian citizenship. Roman is a refugee from Donbass who has spent the last few years living out of a suitcase. Alla - a gold medalist at the Rio Olympics - cannot cope with alcohol. Each of them longs for sporting success, which can become a ticket to a better life. Meanwhile, due to the ongoing war, the number of people with disabilities is constantly increasing in the country.
Konrad Wirkowski

2021 Visions du Réel (ZONTA Creative Support Award)
Screenings
Kino Zodiak w Mrągowskim Centrum Kultury
Świetlica Krytyki Politycznej w Cieszynie
Student Cinema "Niebieski Kocyk"