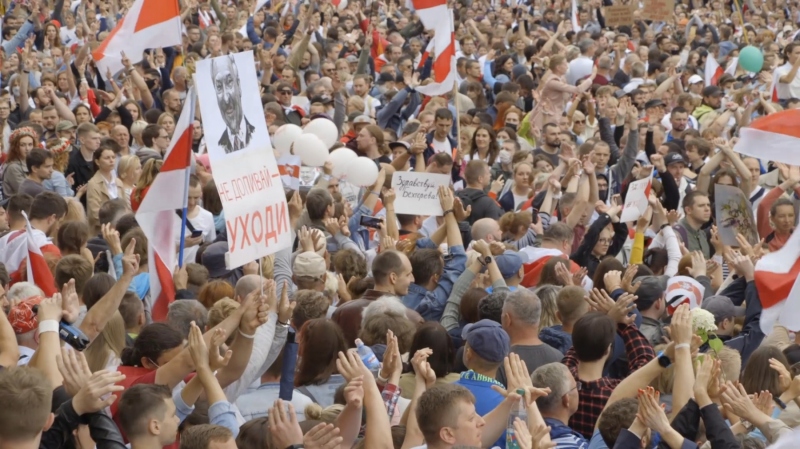 A well-known Belarusian journalist is hospitalized after being beaten by the police.
Produced literally just a few days after the outbreak of mass protests in Belarus, the film features the story of a well-known Belarusian TV journalist. Andrei Kutsila watches her in the hospital, where she ended up after being beaten by the police during a demonstration against the rigged elections. Why, with so much to lose, did she decide to risk her position, and how does she envision the future?
Konrad Wirkowski

---
Screenings of the film as part of the WATCH DOCS travelling festival are co-financed by the European Union in the frame of the European Parliament's grant programme in the field of communication. The European Parliament was not involved in its preparation and is, in no case, responsible for or bound by the information or opinions expressed in the context of this action. In accordance with applicable law, the authors, interviewed people, publishers or programme broadcasters are solely responsible. The European Parliament can also not be held liable for direct or indirect damage that may result from the implementation of the action.
Screenings
BLOCK: Window facing east
Museum of Dialogue of Cultures
film screening (a part of the workshops)
Miejska Biblioteka Publiczna w Jaworze
Kino Zodiak w Mrągowskim Centrum Kultury
Kino Zodiak w Mrągowskim Centrum Kultury
Świetlica Krytyki Politycznej w Cieszynie
Sala Kinowa - Centrum Kultury w Lublinie