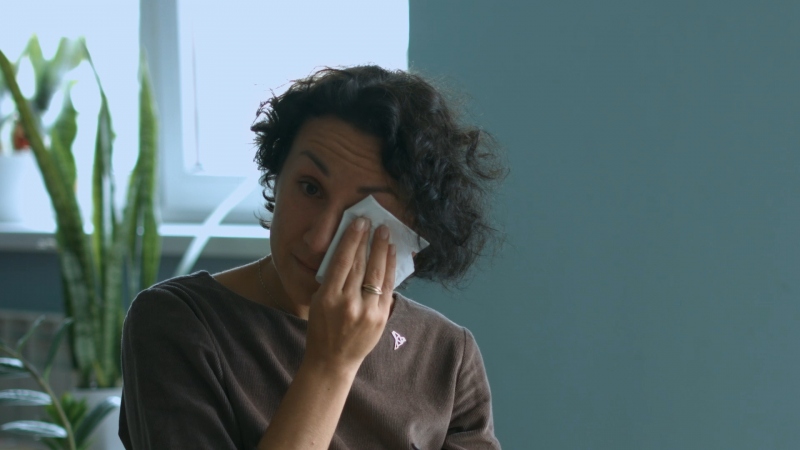 Psychologists-volunteers help protesters beaten by the police.
In her film, Yekaterina Markaviec looks at psychologists who set up a volunteer help center for people hurt during protests. While getting out their traumas brings relief, there is no doubt that the unprecedented brutality of the Belarusian police will leave deep scars on their psyches.
Konrad Wirkowsk

---
Screenings of the film as part of the WATCH DOCS travelling festival are co-financed by the European Union in the frame of the European Parliament's grant programme in the field of communication. The European Parliament was not involved in its preparation and is, in no case, responsible for or bound by the information or opinions expressed in the context of this action. In accordance with applicable law, the authors, interviewed people, publishers or programme broadcasters are solely responsible. The European Parliament can also not be held liable for direct or indirect damage that may result from the implementation of the action.
Screenings
BLOCK: Window facing east
Museum of Dialogue of Cultures
pokaz zamknięty - Zespół Szkół Zawodowych
Kino Zodiak w Mrągowskim Centrum Kultury
Świetlica Krytyki Politycznej w Cieszynie
Publiczna Biblioteka Pedagogiczna w Poznaniu Filia w Gnieźnie
Publiczna Biblioteka Pedagogiczna w Poznaniu Filia w Gnieźnie
Publiczna Biblioteka Pedagogiczna w Poznaniu Filia w Gnieźnie
Sala Kinowa - Centrum Kultury w Lublinie