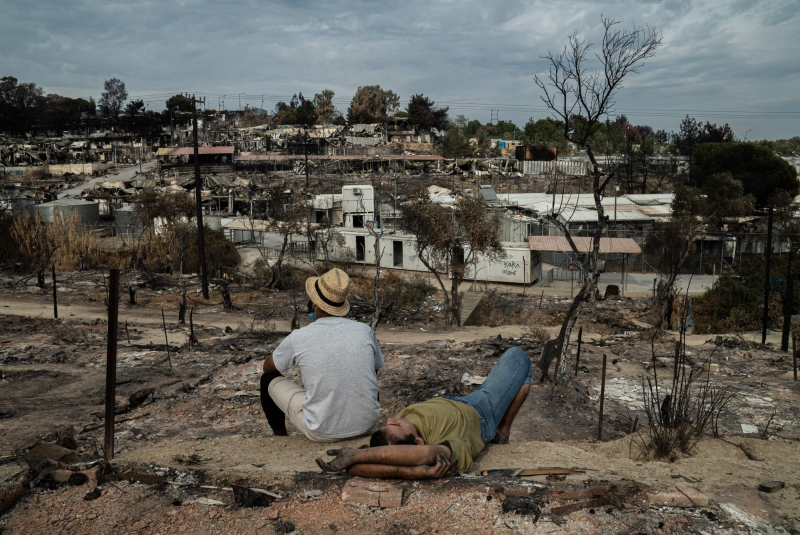 The last inhabitants of a burned-out migrant camp on the Greek island of Lesbos.
When Moria, Europe's largest refugee camp in Europe, burned down on September 9, 2020, some residents decided to remain in the burnt-out ruins. Ayham and Khalil try to survive in a place that brings to mind the rubble of Syria. How much money can you make selling scrap metal? How will the odyssey of the Syrian Family Robinson play out?
Konrad Wirkowski
2022 CPH:DOX
2022 Clermont-Ferrand International Short Film Festival
2022 Thessaloniki Documentary Festival
Screenings
Świetlica Krytyki Politycznej w Cieszynie
Kino Zodiak w Mrągowskim Centrum Kultury
Student Cinema "Niebieski Kocyk"
Biblioteka Publiczna Miasta i Gminy w Staszowie