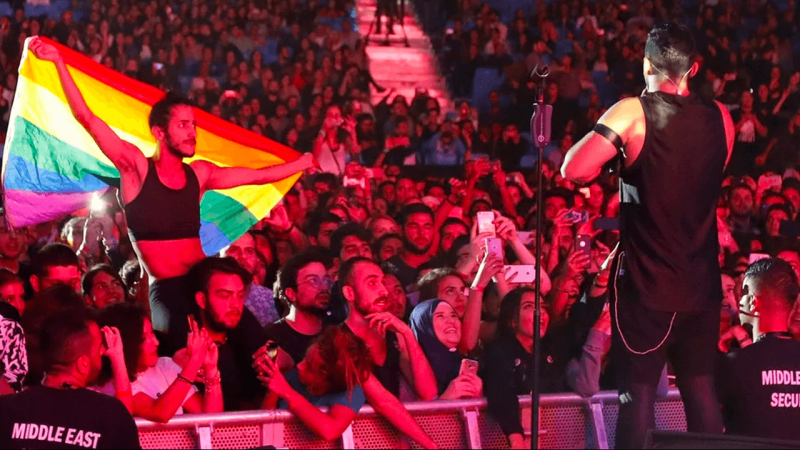 Fight for LGBT rights in the Middle East. The consequences of a concert that brought together the singer Masrou 'Leila - the only openly gay Arab pop star, and an Egyptian activist.
Mashrou' Leila is one of the most popular pop bands in the Middle East. The band's concert in Cairo, during which rainbow flags appeared in the audience, irreversibly changed the lives of the band members – and its fans. "Rainbow Dreams" allow viewers to better understand the problems that LGBTQ+ people face in the Arab world.
Zuza Polynko
2022 Tribeca Film Festival
2022 Doc Edge Festival
Screenings
Student Cinema "Niebieski Kocyk"