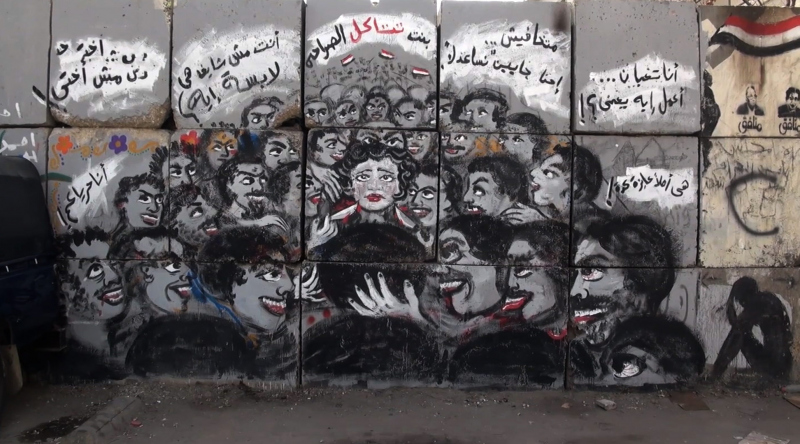 A brave voice of opposition to the pervasive sexual violence in an extremely patriarchal Egyptian society.
Director Samaher Alqadi refuses to let men continue to mansplain her world. In her remarkably topical, feminist and political manifesto, she exposes patriarchal power and control structures. As she wanders the streets of Cairo, Alqadi documents various forms of aggression against women, ranging from condescending remarks about appearance and clothing to brutal violence. Her weapon and response to humiliation, paternalizing and intimidation are reactions that fall outside traditional cultural patterns. The director does not avoid confrontation with men and refuses to let her voice get taken away. Although the starting point for her reflections are the terrifying events of Tahrir Square in 2013 and the situation in the Middle East, her observations could not be more universal. The protagonists of Alqadi's documentary evoke genuine admiration in their struggle for a new reality and to change the world around them.
Tadeusz Strączek
Festivals:
2021 CPH:DOX
2021 DokuFest
2021 Berlinale
The film is shown as part of the Helsinki Foundation for Human Rights project "Monitoring the human rights protection system in Poland". The project is realized from the grant of the program Active Citizens - National Fund financed by Iceland, Liechtenstein and Norway from the EEA Funds.
Screenings
Student Cinema "Niebieski Kocyk"