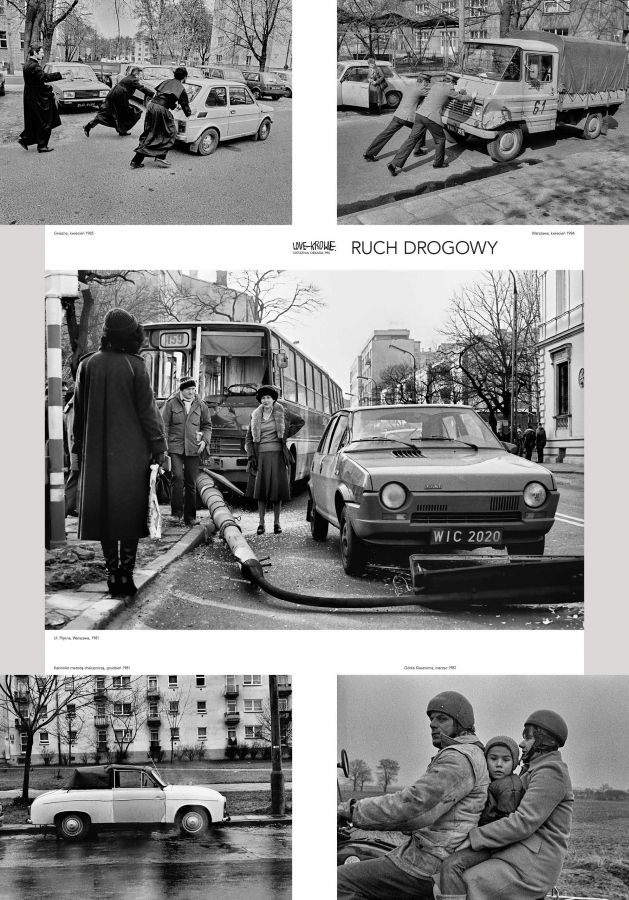 Exhibition: LOWE-KROWE. The Last Decade of the Polish People's Republic in the photographs of Witold Krassowski
The photographs presented here help us remember the history of the great achievement of Poles in the 20th century: the political change of 1989. They bring closer and allow us to understand the atmosphere of those days, full of uncertainty.

They allow us to feel the adrenaline and revolutionary spirit of strikes and patriotic demonstrations of the 1980s. This is a collective portrait of the end of the system. Those who posed for it know how dramatic those times were. The changes did not happen in one day, but were a complex sequence of events. History may have great dates that are fondly remembered, but this is an incomplete picture. It is also made up of thousands of minor facts, including our work and expressions of social solidarity and responsibility. Everyday history also includes grey street life and sometimes spontaneous, collective protest efforts. Without these "micro-histories" - the many everyday events and supporting characters of the 1980s - we would not have a complete picture of the breakthrough that made Poland famous around the world. The photographs leave us with the reflection that freedom is not given once and for all, but requires the political awareness of thousands of people. This story was perhaps also created by those viewing these photographs today. Heroes of 4 June.
Witold Krassowski


WITOLD KRASSOWSKI - A photographer with a degree in linguistics, he has been involved in reportage and social photography for 30 years. He has published in many European publications. Winner and juror of the World Press Photo and many competitions in Poland, Great Britain and Iran. He has exhibited in many European cities. He has published the ablums "Visages de l'Est" 1991, "Afterimages from Poland" 2009, "Song for the Exit" 2011, "Nadal boję się krzyku" 2017.